The cheetah auto giant national car park cross-country race ningxiang station three crowns
时间:2018-04-18 浏览量:次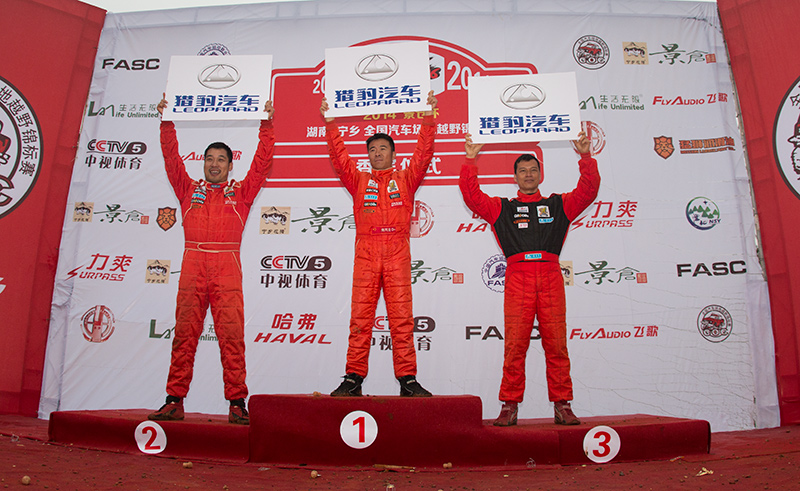 Ningxiang epicenter wide net news (reporter Wang Yanhui), November 29, 2014 "JingCang cup" in hunan province ningxiang China auto field cross-country championships (COC) yesterday (28) in the evening in the slight drizzle over the final race, cheetah, overall car on the semi obsolete two other rivals, so early scored the first four.
Although has twists and turns of the trials, but the overall strength of dominant YueZhanYueYong cheetah legion, give full play to the overall advantage of in the morning heats, Mr Chen and LuBingLong give very big pressure, the speed of the indirect force opponents to make mistakes. The cheetah team did not give another rival, liu tao, any chance after his main rival, jiang guofan, was forced out of the race, and four cheetah drivers were in the final.
In the final finals, petrol group cheetah auto is a basic "internal practice", in the absence of pressure, four drivers for the audience staged a wonderful "with one". Young r wrong before the shell hole, only second to the fourth, but the veteran LuBingLong and new signing, included staged a powerful strong confrontation, final state better LuBingLong win champion ningxiang, Mr Chen won the runner-up, another cheetah driver Gao Jianxiong won the third.
After winning championship, cheetah automotive gasoline set manufacturer cup champion at the same time, the cheetah car to the south China tiger club cup team, cheetah car with three championship trophy at ningxiang station made a grand slam of battle. As one of the most historic and successful off-road vehicles in China's cross-country race, the cheetah south China tiger team has once again demonstrated its strength in the national arena.
At the same time, this is the new cheetah Q6 racing for the first time to win the national championship, this is just the second time to participate in the COC competition chariot, has begun to show strong strength. It is worth mentioning that the cheetah Q6 in retain professional sport utility vehicle off-road performance advantage at the same time, the cheetah of Q6 more strengthened under the environment of all kinds of road vehicle handling performance, at the same time create a more exquisite and driving experience. It is these features that make it easier to control the direction of the car in the race to win, according to the man who won the cheetah Q6.
After the game at ningxiang station, the next stop of the cheetah team will be the finals of the 2014 national automobile venue cross country championship in xiamen, aiming at the annual championship.

公司地址
公司地址:广东省佛山市南海区狮山镇永和村鸪西工业区4号(一汽大众东2公里)
电话与传真
手机号码:189 2864 8619
联系电话:0757-8100 2219
传真号码:0757-8119 9229
电子邮件
电子邮件:SALES@GDDKM.COM
网站共享